Welcome to the website for Kevara klezmer dance band!
We play klezmer (Jewish music), gypsy and other European styles of music, both for listening and dancing. We also have an experienced caller who can direct dancers, much like in a ceilidh with celtic music. Our line-up is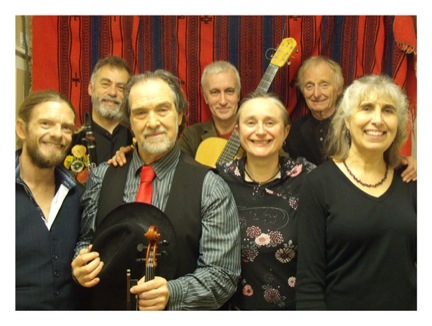 violin, clarinet, guitar, piano, flute, drums/percussion and bass.
We're available for all kinds of functions, including weddings, bar and bat mitzvahs, anniversaries, birthdays and parties, when we can tailor our show to your requirements, and we'll travel just about anywhere!
"Thank you for making the party so wonderful. The kudos for Kevara are still coming in! We all enjoyed your music so much. Please thank everyone for me. All the best" -  Liz.
To get in touch, email
HERE
or call
07790 906118 / 07764 536427